Book your Hello City Ads with Lokmat Instantly Online
Hello City a special pull out of the Lokmat, it covers all the latest news updates from the entertainment and lifestyle segment, along with the latest happenings from the major cities of Maharashtra. It is directed towards a special audience on a daily basis. So, effectively advertise in the leading cities of Maharashtra with Hello City pull out every day in a week.
PUBLISHING DAYS
Booking Deadline
Minimum Size
PUBLISHING DAYS
Minimum Size
Where is Hello City published from ?
LOCATIONS
---
Innovation Option
ADVERTISING INNOVATIONS
---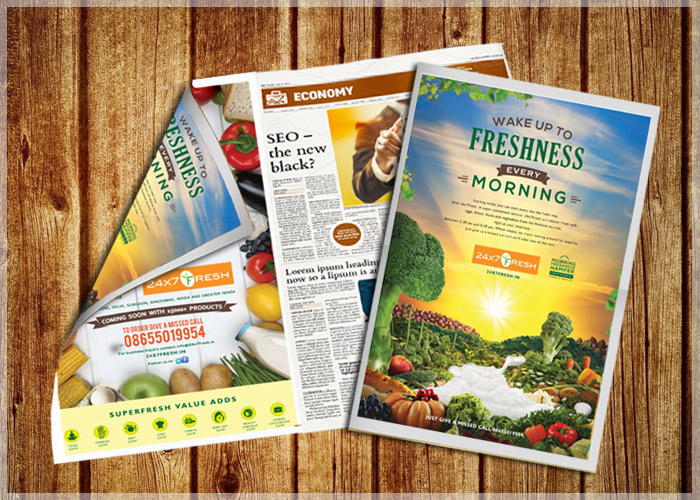 Jacket Full Page Ad
33cm x 52cm
These display ads are placed on the Front Page of the newspaper on both the sides. They are available in the dimensions of 33 cm X 48cm
Half jackets Ad
16.5cm x 52cm
These display ads appear on half of the front page in a newspaper. Half-Jacket ads are available in 16.5 cm X 52 cm dimensions.
Book Mark Ad
3cm x 52cm
Bookmark ads peek out of the newspapers just like a normal bookmark marking the page where your ad has appeared. You can choose to book a full/half-page ad in this case.
Pointers Ad
4cm x 5 cm
Pointer ad appears on the left-most column of the main page. This small ad appears in 4 cm X 5 cm size.
SkyBus Ad
33cm X 5cm
These ads materialize under the masthead of the newspaper in the main page and are 33 cm in length and 5cm in width
Advertorial Ad
Any Size
Publish an article about your product / service - to be placed alongside regular editorial content. You get to choose your headline, text & visuals.
Why advertise in Hello City ?
WHY ADVERTISE IN
Lokmat Hello City

?
---
Let's have a look at the benefits of publishing Display ads in Hello City:
Everyone wants to stay updated about their neighborhood. Hello City provides the daily dose of interesting local content aimed at a specific audience conveying the latest fashion trends, health tips, travel & entertainment enlightening and entertaining the audience.
It is a collection of local facts and interesting news updates all bundled together in a single pull-out. One of the advantages of advertising in Hello City pull out is that publishers get the opportunity to advertise their products & services that are relevant to the specific audience.
Local brands looking to promote their products can opt Hello City and target specific & more targeted audiences from the cities of their choice.
Placing an ad in the Hello City Pullout
Follow the below steps to place your Display Advertisements in Hello City.
Ad Type- Hello City has the only option of placing a Display ad.
Focus Day- The pull out allows to place ad any day of the week.
Ad size- The minimum size for your ad to be published is 4 cm (W) * 4 cm(H).
Do not look anywhere else for advertising your new showroom or gala town event. Book a space for yourself in Hello City as soon as you can!!!