Book your Lokmat Times Ads with Lokmat Instantly Online
Lokmat Times is a leading English Daily supplement of the Lokmat Group published from Aurangabad, Nashik & Nagpur. It mainly focuses on the masses who aspire to read English but probably requires simple readable English. Advertisers can achieve overwhelming responses by targeting these audiences
PUBLISHING DAYS
Booking Deadline
Minimum Size
PUBLISHING DAYS
Minimum Size
Where is Lokmat Times published from ?
LOCATIONS
---
Innovation Option
ADVERTISING INNOVATIONS
---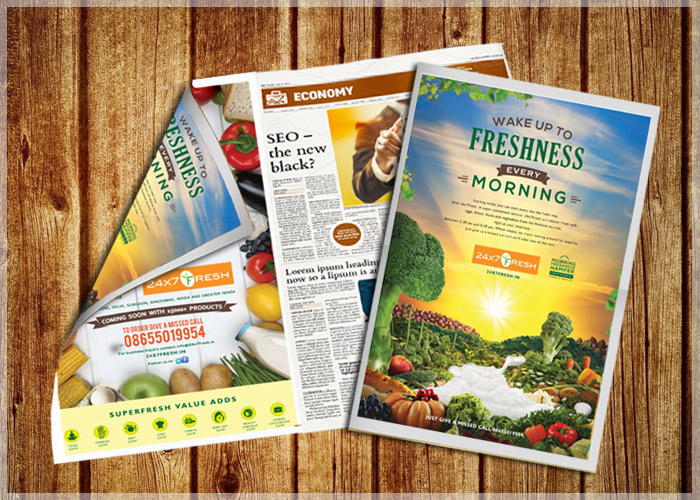 Jacket Full Page Ad
33cm x 52cm
These display ads are placed on the Front Page of the newspaper on both the sides. They are available in the dimensions of 33 cm X 48cm
Half jackets Ad
16.5cm x 52cm
These display ads appear on half of the front page in a newspaper. Half-Jacket ads are available in 16.5 cm X 52 cm dimensions.
Book Mark Ad
3cm x 52cm
Bookmark ads peek out of the newspapers just like a normal bookmark marking the page where your ad has appeared. You can choose to book a full/half-page ad in this case.
Pointers Ad
4cm x 5 cm
Pointer ad appears on the left-most column of the main page. This small ad appears in 4 cm X 5 cm size.
SkyBus Ad
33cm X 5cm
These ads materialize under the masthead of the newspaper in the main page and are 33 cm in length and 5cm in width
Advertorial Ad
Any Size
Publish an article about your product / service - to be placed alongside regular editorial content. You get to choose your headline, text & visuals.
Why advertise in Lokmat Times ?
WHY ADVERTISE IN
Lokmat Lokmat Times

?
---
The readers of the Lokmat Times are basically from households that subscribe to a Marathi newspaper and also want an English newspaper. It has more than 5 lakh readers according to the latest IRS 2019 survey. Promoting your brand will ensure you reach out to them by placing a beautifully crafted advert.
it is one of the credible English dailies that enjoys an extensive reach in Maharashtra. This special pullout is published to target the serious English readership of Nagpur, Aurangabad & Nashik.
The pullout focuses on interesting facts and figures of the cities with hyper-localized content along with the latest entertainment & information news of national & international background. The beautifully designed supplement attracts more female and young readership.
Placing an Display Ad in the Lokmat Times:
Ad Type- Lokmat Times has the only option of placing a Display ad.
Focus Day- The pull out allows to place ad every day.
Ad size- The minimum size for your ad to be published is 4 cm (W) * 4 cm (H).
Advertise in Lokmat Times Newspaper supplement Online without hassle free.
Advertise in Lokmat Times Newspaper supplements instantly. Hurry Up!